EHS Manager Kati Havén promotes the safety of nearly 500 employees at Wipak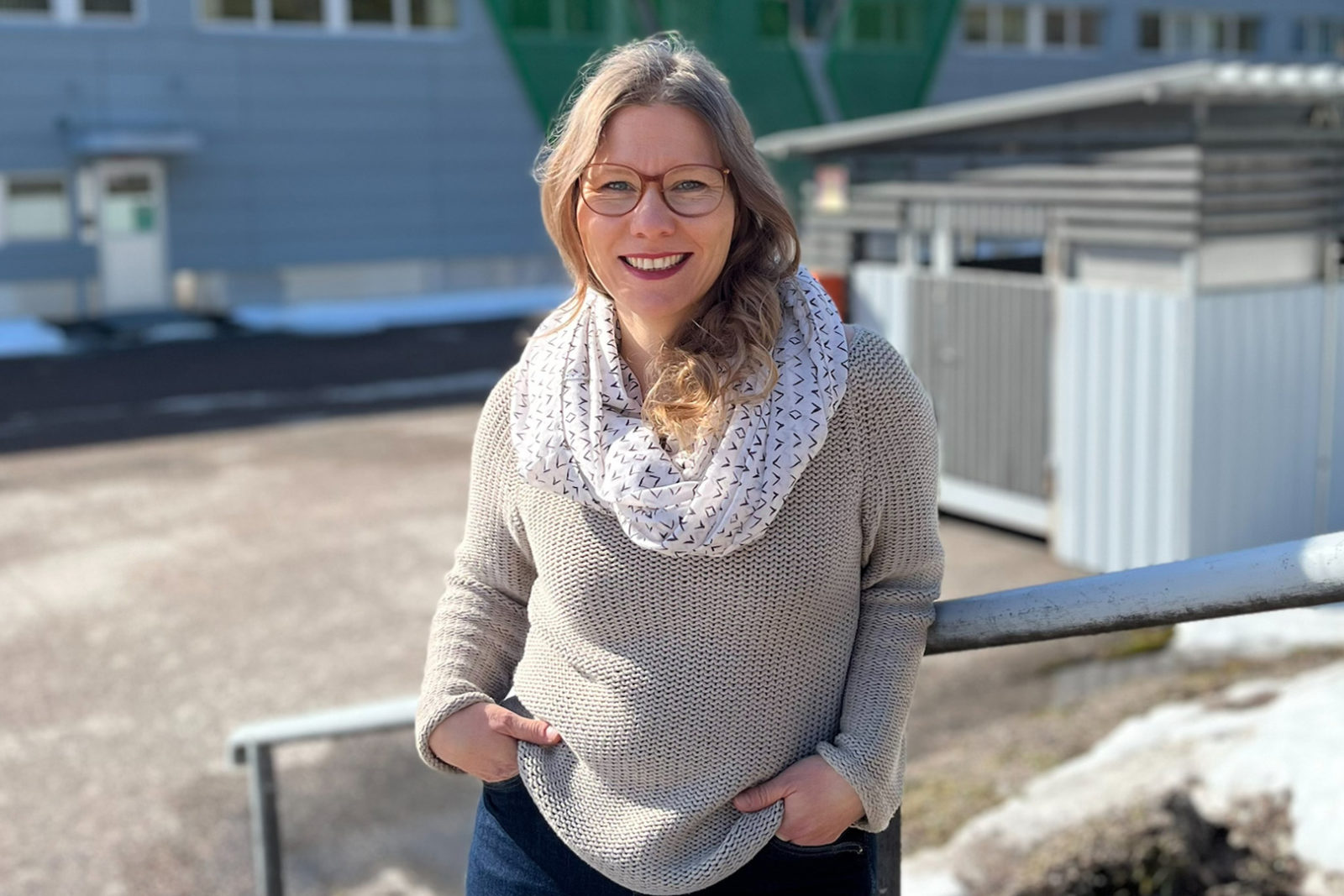 As EHS Manager, Kati Havén wants to invest in comprehensive safety. When all 500+ employees get home safely, Kati's work is successful.
"Recently, our factory in Valkeakoski reached 500 accident-free days," says Kati Havén with satisfaction.
Kati started as an EHS (Environment, Health, and Safety) Manager in 2022, although she joined Wipak in 2003 after graduating as an engineer in plastic technology from Lahti University of Applied Sciences.
"At first, I joined Wipak in Nastola and then at Biaxis in Lahti, working with production planning. After a few years, I moved to become a quality engineer."
Kati continued in the position until the end of 2019 when she returned to Nastola as a safety and environmental engineer.
"At the end of the year, I started managing the tasks of EHS Manager after my predecessor moved to handle Nastola's printing expansion project. After the project was completed, my position was formalized."
In her work, Kati ensures a safe framework for working so that half a thousand employees can go home safely after the workday.
"We assess risks with the production departments and the occupational safety and health commissioner. I lead the occupational safety committee and do official reporting. The best thing is to think about concrete solutions to achieve a safer working environment."
Running a marathon, not a sprint
Kati is not in a hurry to move on from her current task since rushing is not part of safety work anyways.
"Safety requires persistence because development work is continuous. Wipak's open culture helps in promoting my work."
The sharing of information across factory boundaries also supports the development of safety.
"We share our expertise between different locations in Europe and Asia, both in meetings and online, which is highly valuable."
What has been learned at work is not forgotten in free time.
"Even my children remember the instruction 'Stop, think, act.' We make more than 35,000 decisions a day. This can include many safety-related choices, so it's worth stopping occasionally."
Promoting comprehensive safety
For Kati, comprehensive safety, which considers the employee, is essential. Mental well-being inevitably affects safety as well.
"I try to be approachable and ask how others are doing. Wipak has built a good working atmosphere, which is important to all of us."
Kati encourages a career in safety for many reasons.
"No two days are the same, and due to the importance of safety, there are plenty of versatile work opportunities. For me, Wipak has been the perfect place to develop my skills, and I appreciate that I work in a family business."