ECommerce Specialist Susanna Kiiski from novice to an expert at Metro-tukku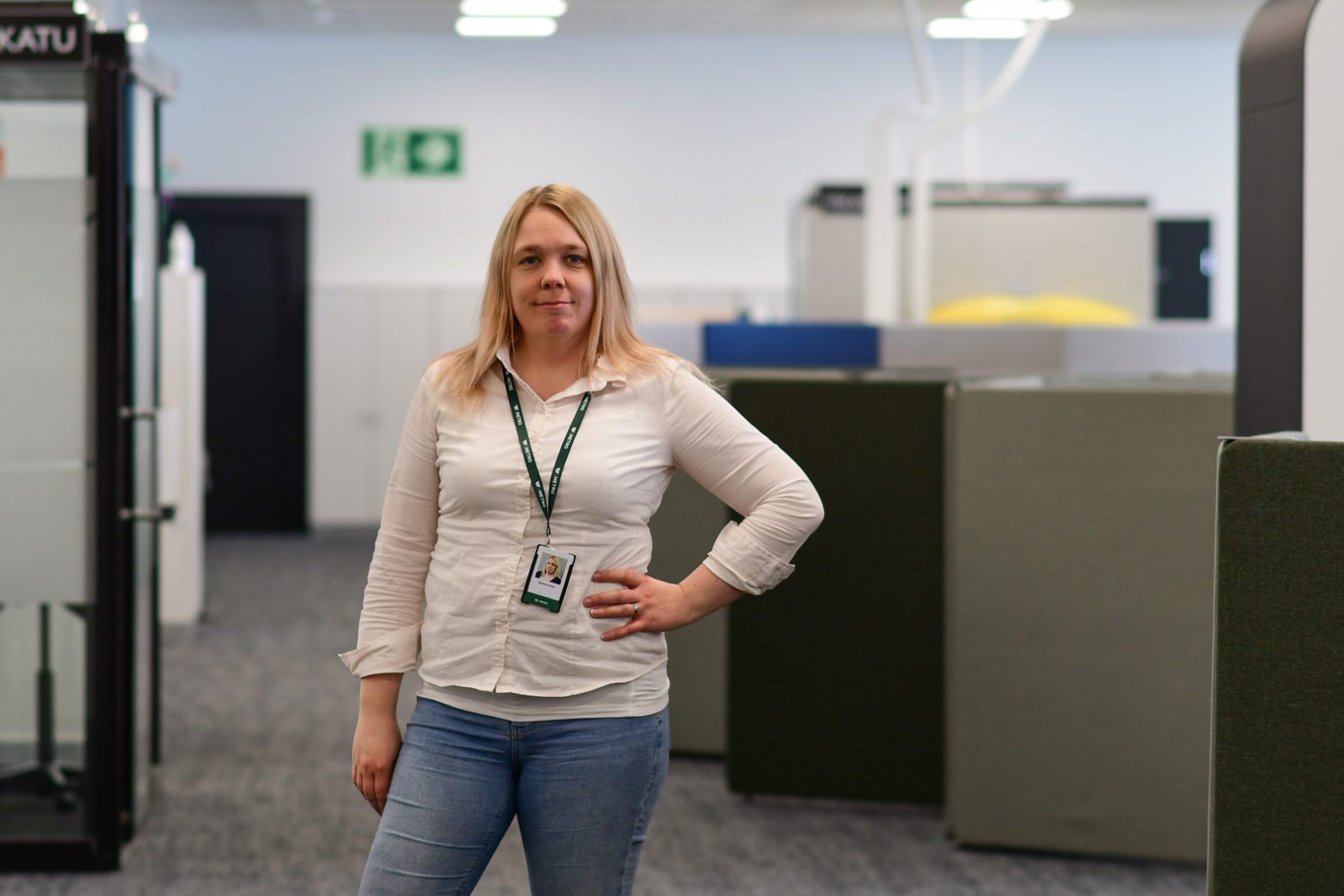 ECommerce Specialist Susanna Kiiski has grown from a learner to an expert at Metro-tukku. A functioning team is the basis of everything, as the work at the center of the customer interface has continued for more than two decades.
In the fall of 2022, Susanna started as an ECommerce Specialist in Metro's assortment and marketing team, but Susanna first stepped into Metro work duties in 1999 for an internship period. When she completed her studies in 2007, her temporary employment changed to a permanent position in wholesale.
"When I was three years old, I decided to join Metro to replace my mother when she retired. I've been very successful in fulfilling this promise," Susanna laughs.
Time has flown past working on versatile tasks. In wholesale, Susanna got to know different customer groups in the restaurant, public administration, and grocery store teams.
In 2018, the wholesaler's job description expanded to include customer service, and Susanna was responsible for more diverse tasks and training. When a position in the online store team opened, it was time to jump into new challenges again.
"I'm glad I've built a meaningful career with Metro."
A focus on serving customers
Although the tasks have changed over the years, the core of Susanna's work has remained the same.
"Customers have always been a focus of my work, and the current role in the online store is a natural continuation of supporting them. Customer knowledge is a benefit when developing our digital offering."
The most valued memories at work are formed from customer interactions.
"Positive feedback received in customer feedback surveys and over the phone make me feel especially valued at the start of my career, as I started my duties as a complete novice. Later, of course, I've noticed that I've become a counselor instead of a counselee."
Great team spirit motivates
Susanna gives plenty of praise to her colleagues.
"Metro has provided a welcome feeling from the first moment, and in every new team environment, the reception is just as warm."
The balance between independent work and teamwork is essential to Susanna.
"I appreciate that they trust me, and I can trust the rest of the team. When everyone takes good care of their work while acting as a team, we achieve our goals."
Along with a functioning team, Susanna smiles daily at the opportunity to design something new.
"Our work in the online store is never finished because customers' needs are constantly evolving. I look forward to doing even more development work in the future."