Wipak on the way to net zero – supported by solid innovation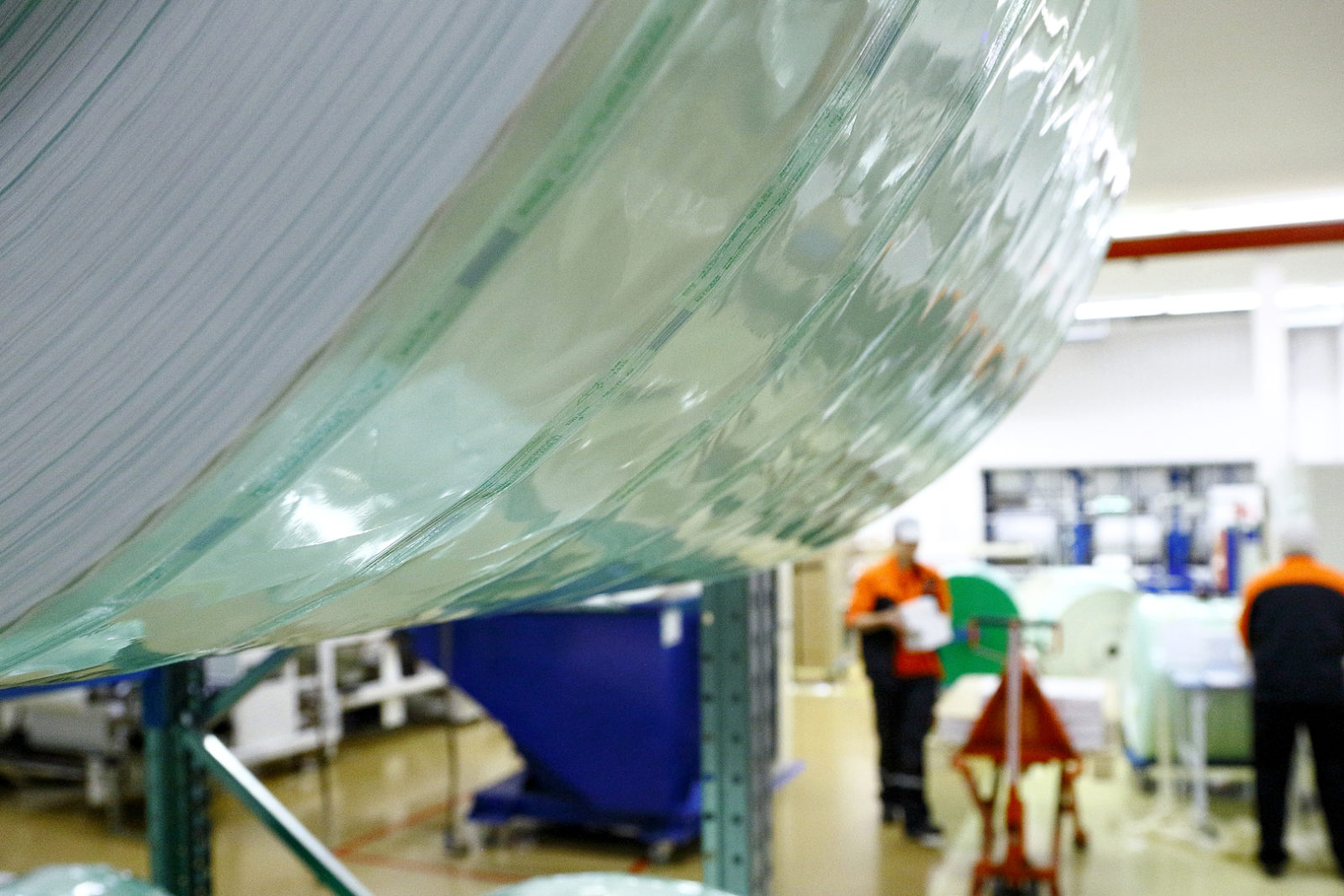 Wipak has no separate sustainability strategy because the company focuses on sustainable development. The ambitious goal of zeroing out the carbon footprint is achieved step by step with innovation and investment. The genuine desire of employees to contribute to a better future is the foundation of this work.
In 2019, Wipak gave up on a sustainability strategy because the new corporate strategy was about sustainable development. Under the leadership of Karri Koskela, the CEO of Wihuri Packaging, the business considered reducing Wipak's carbon footprint to zero by 2025.
"We have to ask that question of whether we want to know how to do it. The statement We want to be carbon neutral by 2050 is nothing other than accepting to wait for the development of technology. At Wipak, we wanted to understand and influence our own carbon footprint," says Head of Strategic Marketing and CSR Hery Henry.
The goal of being carbon neutral, both internally for our operations and externally for our products, was known to be immense. Nevertheless, it was more important to start developing solutions than to wait for them to arrive from the market.
"We looked at our entire operation and thought about what needs to be done for each part of the value chain to achieve carbon neutrality. It was a complicated but rewarding job that few companies worldwide have undertaken," says Henry.
In its operations, Wipak set the goal of being carbon neutral by 2023, and the last factories achieved this at the end of 2022 by switching to green energy. Emissions that were not replaceable were compensated.
"However, the idea has always been to get as close to zero as possible without offsetting," emphasizes Senior Marketing and Communication Specialist Josefina Pönkkä.
The next step, i.e., achieving carbon neutrality of our products, also depends on external factors, such as legislation and the availability of renewable raw materials. With Wipak's innovation ability, answers to more responsible packaging can and have always been found.
Specialized skills to innovate toward sustainability
"When the reference framework in terms of legislation is clear, the industry will innovate," says Henry.
The above is undoubtedly what Wipak has done. For example, the UK factory has investigated how to replace aluminum in butter packaging with a more environmentally friendly material, reducing the product's carbon footprint by about 65%.
"Atria's minced meat vacuum packaging, manufactured in Nastola, Finland, is a good example of using renewable raw materials. 60% of the material is bio-based, meaning the amount of fossil plastic in the packaging is 120,000 kilos less per year," says Pönkkä.
More sustainable and environmentally friendly packaging is also a wish of consumers. Wipak conducted a survey with a school in Kulosaari (Helsinki), showing consumers' willingness to pay more for more environmentally friendly packaging.
"Halving the carbon footprint of a product's packaging increases manufacturing costs by only 3-5 cents. Yes, Finns are willing to pay that much more for better packaging", confirms Henry.
Although the price increase for the products is not huge, their manufacturing requires significant one-off investments from producers. Wipak has also understood this.
"You rarely see that the board and the owner make such far-reaching decisions as we have. We are not focused on the next five years; we think about the next 20 years," says Pönkkä.
A sustainability buffer – Our Staff
Wipak is a pioneer in its field regarding responsibility, but the purpose is not just to tell a success story.
"A perfectly prepared sustainability report is not interesting, but the path to sustainable development achievements is. At Wipak, we also communicated about challenges because it's important," explains Pönkkä.
Wipak's uncompromising journey toward carbon neutrality is on understandable basis. The management makes big decisions about the strategy and decides the investments, but in the end, Wipak's products are forged in the hands of ordinary people. They want to do good with their work. Henry and Pönkkä believe that the employees' desire to change things for the better drives change forward.
"People care and are aware of what they want to achieve with their work. When we understand and seize our opportunities for influence, things start changing. It all starts from the common will of the people of Wipak to change the packaging industry."